PRODUCT SPOTLIGHT: AffloVest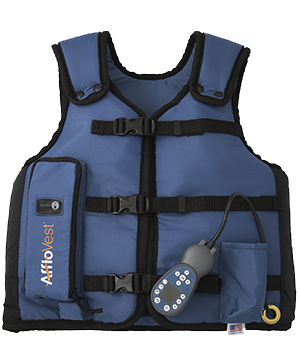 The AffloVest is the first truly portable, battery operated, fully mobile during use, High Frequency Chest Wall Oscillation (HFCWO) vest that promotes airway clearance and lung secretion mobilization prescribed in the treatment of respiratory diseases like Bronchiectasis, Cystic Fibrosis, MS, ALS, and other neuromuscular diseases.
Reimbursed by both Medicare and private insurance
The latest in 21st century technology
Made in the USA
Shown to contribute to improved lung function scores
Programmable treatments
Medical Device Manufacturing
For a quarter of a century, we have manufactured products with an unwavering commitment to quality and on-time delivery.
Whether molding a component or producing simple surgical tubing organizers and vessel loops or sophisticated products such as erbium lasers, portable oxygen concentrators, heart pumps, and audiometer machines; we can meet all your requirements.
Put International Biophysics' capabilities and rigorous quality control to work for you today.