International Biophysics FloPump 32
The International Biophysics FloPump 32® is a disposable, single-use continuous flow centrifugal blood pump. The FloPump 32 is one of the smallest centrifugal pumps available, at 32ml prime considerably reducing hemodilution. The pump contains inflow and outflow ports at right angles to each another for soothing blood handling and maximum biocompatibility.
Features:
Centrifugal pump for Extracorporeal Circulation (ECC)
Low priming volume (32 mL) designed for ease of priming
Minimum surface contact
Effective flow of up to 7 L/min
Designed to minimize the risk of blood stasis and hemolysis
Medical-grade polycarbonate blood pump with standard 3/8" connectors
The FloPump 32 Centrifugal Pump is for use exclusively with the MAQUET® ROTAFLOW Centrifugal Pump System, including ROTAFLOW Console, Drive Unit and Emergency Drive. The FloPump 32 is reliable and efficient for standard procedures as well as high-performance situations. The FloPump is manufactured in a state-of-the-art ISO13485 manufacturing facility, is CE-marked and FDA cleared and usually at a cost savings over competitor's pumps.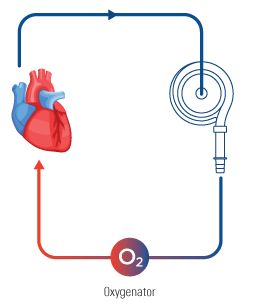 Specifications: 
Priming Volume: 32ml
Flow rate: 0 – 7l/min
Maximum Outlet Pressure (mmHg): 750
Connector: 3/8"
Product                                  Order #
3/8" FloPump 32                   6400S or 6400N
__________________________(Sterile or Non-sterile)